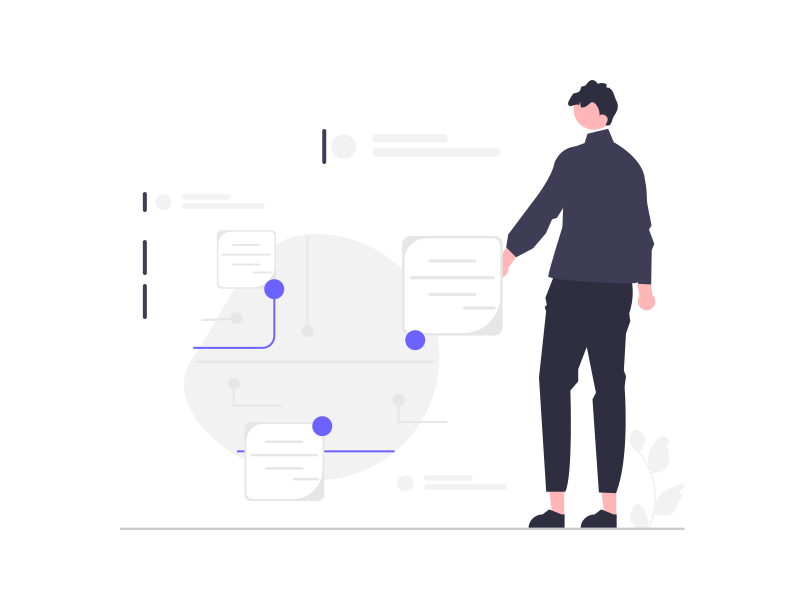 Technology is transforming rapidly, and this is especially true for the IT world. The audit services that are provided by Novatia Consulting are designed to keep up with the demands and needs of an ever-changing IT environment.
We understand that most businesses need to stay up-to-date with modern technology in order to remain competitive, and Novatia Consulting's goal is to provide innovative audit services in order to ensure your company remains on top of the game.
Novatia consulting provides IT audit service. Our company provides a range of services targeted at companies looking for assistance with their internal operations as well as external consultants looking for more integrated assistance. With many years of experience in our industry, we've picked up a vast array of knowledge necessary to help you meet your goals
The type of service that Novatia offers is IT Audit. They will evaluate your IT organization's readiness for a potential audit and provide recommendations to avoid the need for an audit.
Novatia consultants have extensive experience in enterprise systems such as SAS 70, ISO 27001, COBIT, COSO and also in advanced security technologies. For more than 15 years they have been providing services to some of the largest corporations on the globe.
Novatia's consulting services do not include any third-party software or hardware products that they may be reselling to you. Instead, they offer a customized service designed around your needs and the risks you are looking to mitigate through cybersecurity controls.
What if the IT Audit is outsourced to an external consulting company?
Looking for a fast and accurate IT audit is no easy task. It may seem impossible to find an expert who knows everything about all domains of IT Audit. But, Novatia Consulting have the solution for these problems. They have experts from different parts of IT auditing with years of experience in different industries.
Novatia consulting provides IT Audit service for the client's IT infrastructure. It uses a variety of techniques and methodologies to identify risks and vulnerabilities in the organisation's systems, applications and networks.
It has a team of engineers that are skilled in following areas:
i) Programming
ii) Database management
iii) General networking skills
iv) Security expertise
v) Penetration testing
vi) Web application development.
Novatia Consulting is an Nigeria company that provides professional audit and security service for IT systems.
Our goal is to help clients identify areas of risk and then provide recommendations for mitigating these risks. We are focused on our customers' needs, and we are committed to providing value-added services that reduce the burden on business owners, so they can concentrate on running their day-to-day operations.
Below is a list of some of the services that we provide:
– Pre-audit planning – this includes interviewing management, identifying areas at risk, gathering audit documentation such as control documentation and policies, etc.,
– Risk assessment – this involves analyzing various risks before deciding what needs to be audited in order to mitigate those risks,
– Information technology audit
Novatia specializes in IT audit and cybersecurity advisory. The company has delivered more than 3,000 audits in over 60 countries. This number is expected to increase as the demand for cybersecurity rises.
With the Novatia IT audit services, enterprises get to know where their weaknesses are with regards to security and data protection. This ensures that they have a high degree of readiness against cyber-attacks.
Features of Novatia consulting include:
– A team of dedicated consultants with expertise in the field of Information Security and Risk Management
– Partnerships with leading Microsoft Gold partners, CISSPs, Red Hat Certified Professionals
– Self-assessments on compliance controls such as ISO27001, PCI DSS and CoBIT
Novatia Consulting is an IT Audit company that provides high-quality IT audit to its clients. We are committed to delivering a facility audit and management report in a timely manner and provide risk management, controls, and improvement recommendations.