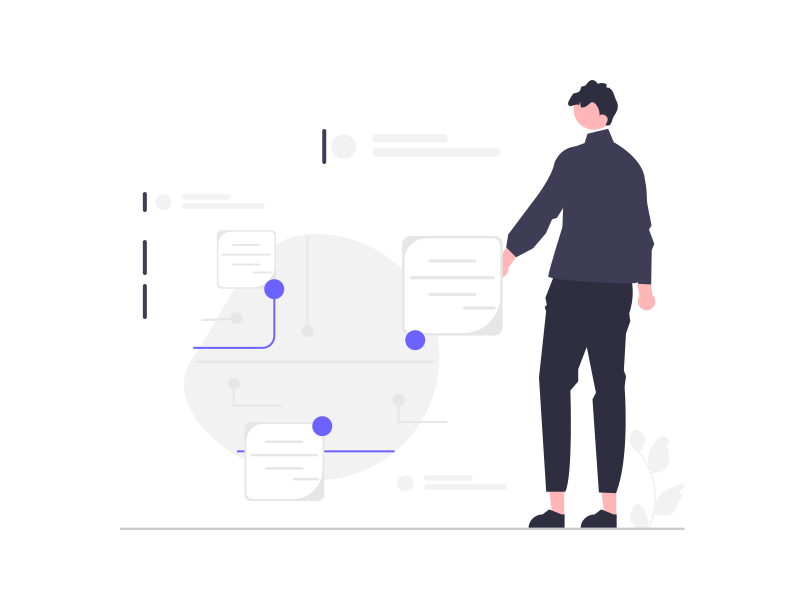 Novatia, a Nigerian-based company, offers feasibility study services for companies. Their services help business owners identify their market insights, market potential, and more.
Novatia has the ability to provide detailed insight on the feasibility of a project. They provide industry-specific insights from an insight industry expert that can give a sense of what works and what doesn't in each industry to help businesses move forward with their plans.
In Nigeria? Novatia is able to offer its services across several industries like oil & gas, infrastructure, automotive and more.
Novatia offers feasibility study services that cover the African continent. Novatia provides a set of services that make sure its clients are aware of the reality so they can make informed decisions.
Novatia Nigeria is one of the most cost-effective solutions for feasibility studies in Nigeria. It allows businesses to invest in their growth without breaking the bank.
Novatia Nigeria provides feasibility study services in Nigeria.
Novatia is a best-in-class company that is always on the lookout for opportunities to make things easier for our customers, which happens to be you.
We can advise you on how to start, what size of business you should be starting with and how we can help with your next step. We also provide a tailored solution that can suit your business needs as well as any other consultancy related service.
Novatia provides services that help companies make informed decisions. They provide feasibility study services to Nigeria and other African countries.
Novatia is a company that offers feasibility study services in Nigeria and other African countries. Their goal is to help their customers make informed decisions about their business plans.
Novatia is a feasibility study services company that provides services to clients in Nigeria. Novatia's team will work with the client to pinpoint the needs and target audience, then plan, design and execute a methodology that meets those needs.
Novatia has been helping clients in Nigeria improve their project planning capabilities for over eight years. They have worked with many sectors including agriculture, security, education, healthcare and more.
We can use AI writers to generate content for our projects faster than we could before with human copywriters. It saves time, money and resources from being wasted on unneeded tasks such as creating content or writing up reports.
The current global market for feasibility study services is about $0.6 billion and is expected to reach $1.4 billion by 2024.
Novatia, a new company that provides feasibility study services in Nigeria, has seen an increasing demand for their services. They provide consulting on the feasibility of any project or business in Nigeria. The company has clients ranging from SMEs to multinationals and they have set up operations across the country.
Feasibility study services are becoming more popular in countries such as Nigeria due to their high potentials for tremendous growths and returns on investments (ROIs).
One of the most important preliminary steps for companies planning to build or expand facilities and operations is a thorough cost/benefit analysis or feasibility study. NOVATIA has the resources and experience to understand the scope of a proposed project, identify potential obstacles and risks to completion, formulate viable alternatives and analyze available and needed resources to achieve success.

Components of an In-Depth Feasibility Study
Construction or expansion of industrial facilities is often a multi-year, multiphase project that continues through market changes, personnel turnover, and political shifts. To assess whether the increased capacity and additional resources to be gained by a project outweigh possible strains on company finances and manpower, NOVATIA project feasibility study services conducts an in-depth analysis of these factors:
Project scope & limits
Duration of project phases
Risks & obstacles to completion
Availability of adequate funding
Resources for limiting or funding cost overruns
Project constraints (legal, regulatory, & logistical)
Availability of personnel, equipment & supplies
Alternative scenarios
Other commitments that could impact project completion
An NOVATIA feasibility study is an important tool for mapping out the pitfalls of proceeding with a project versus the potential benefits of improved efficiencies and expanded capacity.

Advantages of NOVATIA Project Management
After 40+ years in the construction field and completion of numerous complex projects, NOVATIA has the hands-on experience to take your expansion plans from concept to reality. We are a global company delivering turn-key design and construction solutions for heavy industry. The NOVATIA team of experienced professionals provides comprehensive project management services including:
Project planning
Feasibility studies
Budgeting
Permitting
Procurement
Cost controls
Documentation
Financial management
Communications